We take it personally.
At Custom Home Accents, we don't just provide a project design, we get to know your home and create a design to match functionality and your lifestyle.
Need Help Getting Started?
View a few custom cabinetry design examples from Woodland Cabinetry, and utilize tools to assist in your style selection process.
Layout & Design Process
After an initial home visit and line sketch, we'll draft exact specifications for your project. Provide your own home architectural plans or we will schedule an in-home visit to collect measurements.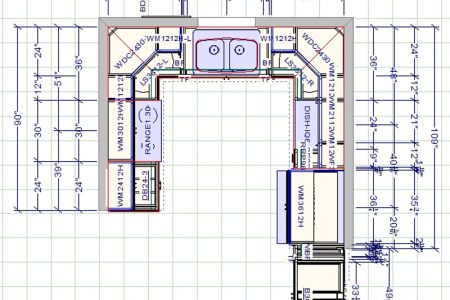 Completed Design Example